About Egypt Assistance
Egypt Assistance is established in 2003 as a subsidiary of Remed Assistance with an experience of more than 20 years in assistance business. Egypt Assistance provides a wide range of services to its clients from various sectors not only in Egypt but also in neighboring countries especially UAE, Tunisia and Morocco. Combined with Egypt Assistance, Egypt Assistance's name represents quality, reliability, efficiency and operational excellence.
---
Branches & Alarm Centers
7/24 Multilingual Service at
3 Alarm Centers
Our Team
Combined with Remed, Egypt Assistance's professional team of more than 125 employees consists of medical doctors, nurses, case managers, claims managers, network managers, psychologists, lawyers, travel and IT professionals. 25 of this staff works directly in Cairo. Arabic, English, Russian, French, Turkish are the spoken languages.
The team is supported with ongoing training and undergoes continuous performance evaluations.
Our Network
Egypt Assistance has developed a comprehensive network of suitable supplier in Egypt with acceptable pricing and standard quality of service, Egypt Assistance has wide range of network which allow us to covering most of Egypt areas , Additionally we are remotely covering our customers outside the territory especially in Emiratis Arab United , Morocco and Tunisia All service providers are regularly audited and rated for quality issues and the network is continuously improved by a dedicated network management team.
Egypt Assistance provides its services with exceptional speed and efficiency through a well-established and powerful network of doctors, hospitals, road and air ambulances, towing facilities, lawyers, and professionals from all related fields. For international operations, Egypt Assistance operates through the extensive global networks of its partners and contracted collaborators. Egypt Assistance is the Partner of the International Assistance Group in Egypt area. IAG offers a global presence with more than 60 partners around the world providing a large range of assistance services, as emergency medical, health, travel safety and security, road side, home, legal and other assistance services. The alliance enables each organization to provide quality services worldwide and enhance its competitiveness all around the world. The cooperation within the group ensures all services are top level priority and handled with excellent care. Through this powerful network Egypt Assistance can provide assistance services to its customers all over the world.
Our Customers
Egypt Assistance has had expertise in many different topics from traditional assistance to tailored assistance schemes, from cost containment to expatriate assistance services. Egypt Assistance makes these services available to the corporate companies and their beneficiaries, and arranges tailored solutions for the corporations' different needs. Egypt Assistance also gives these services to individuals regardless of their ownership for an insurance product or company scheme. Individuals (Individual Business or Leisure people, Students, Expatriates) too, may call Egypt Assistance and ask help for their local or international travel, medical, legal assistance and/or cost containment needs.
Etalon Insurance Company
Ingosstrakh Insurance Company
AA International, Indonesia
HP
HSBC
IBM
Iké Asistencia, Brasil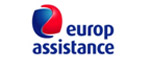 EA ( Europ Assistance )EA CIS (Europ Assistance)
Iké Asistencia, Colombia
Iké Asistencia, México
Iké Asistencia, Venezuela
AA International, Malaysia
İsaaf, Morocco
MD Medicus
Med Con Team, Germany
Prosto Insurance Company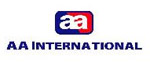 AA International, Phillipines
Medicall, Switzerland
MediGuide
Cisco
MedNet Liban, Lebanon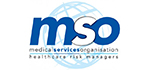 MSO
GlobeMed Limited, Libanon
MUTAS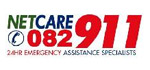 NetCare, South Africa
Omint, Argentina
ETI
On Call International, United Steed
ON CALL International
OPTUM
Reso Garantiya Insurance Company
AA International, Singapore
AA International, Thailand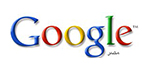 Google
Pol Assistance, Poland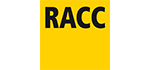 RACC
Remed Assistance, Turkey
SOS International, Netherlands
Symantec
Syngenta
Universalna
World Travel Protection, Canada
Zurich
Guta Insurance Company
Emergency Assistance
Family Health Plan, India
Ada, Portugal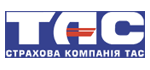 TAS Insurance Company
Ada, Spain
UPSK
Allianz Ukraine
Anubis Funeral Assistance
Fil Assistance, France
FirstAssist Services, United Kingdom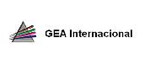 GEA, México
Filo Diretto Assicurazioni, Italy
GSK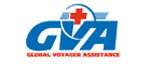 Global Voyager Assistance, Russia
Healix International